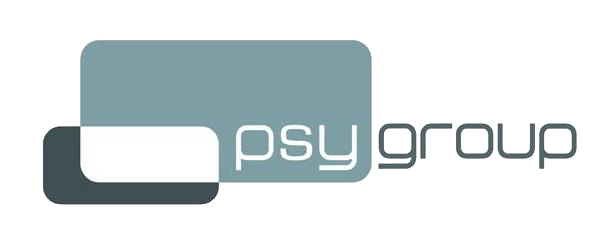 Kdo je psiholog?
Skupino Psygroup sestavljajo psihologi-psihoterapevti. Vsi so člani nacionalnih združenj psihologov, kar pomeni tudi članstvo v Evropskem združenju psihologov (EFPA).
Pogosto se pojavlja vprašanje, kakšna je razlika med psihiatrom in psihologom.

Psihiater ima osnovno medicinsko izobrazbo, z nadgradnjo specializacije na področju psihiatrije. Psihiater je torej zdravnik, zato lahko predpiše zdravila, stroški pregleda pa so delno pokriti s strain belgijskega zdravstvenega sistema.
Psiholog pa ni zdravnik, temveč ima univerzitetno izobrazbo in usposabljanje na področju psihologije. Psihologija je znanost, ki preučuje vedenje ljudi. To se ne nanaša le na to, kaj in kako ljudje počnejo, temveč tudi, kaj in kako čutijo ter razmišljajo in na kakšen način sprejemajo odločitve.
Psihologijo zanimajo splošne značilnosti človekovega vedenja, pa tudi njihova različnost, preučuje tako posameznike kot skupine, tako običajno kot problematično vedenje.
Psiholog si pri svojem delu prizadeva raziskati in razložiti človekovo vedenje z različnimi pristopi, metodami in tehnikami. Psihologi delajo na različnih področjih: v zdravstvu, v izobraževalnem sistemu, medijih, v poslovnem svetu ipd.
Naziva psihiater in psiholog sta v Belgiji zaščitena.
In kje je tu mesto psihoterapevta? Psihoterapevt zdravi psihične težave s pomočjo pogovora. Žal naziv psihoterapevt v Belgiji ni zaščiten. Vsakdo se lahko imenuje psihoterapevt, tudi tisti, ki nimajo ustrezne izobrazbe.
Zgornje besedilo je povzetek besedila na spletni strani belgijskega združenja psihologov,http://www.bfp-fbp.be.
The team at Psygroup consists of several clinical psychologist-psychotherapists. They have been recognized by the Commission of Psychologists. In addition, they are all members of the Belgian Federation of Psychologists (BFP/FBP) and various psychotherapy associations.
Since September 1st 2016, the clinical psychologist is recognized independent health professional in Belgium. This means that clinical psychologists are legally bound by the code of ethics and must comply with the law of health care professions.